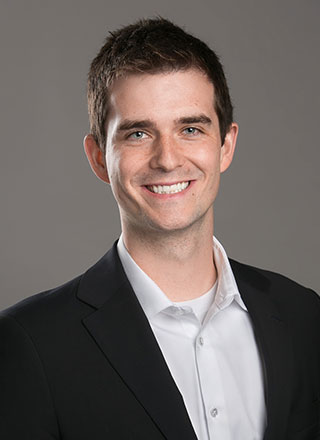 4800 – 100 King Street West
Toronto, Ontario, M5X 2A2
Clerk
Education
Juris Doctor, University of Toronto (2014)
Bachelor of Arts (Honours) in Philosophy, University of Guelph (2010)
Professional Accreditations and Affiliations
About Lawyer
Peter Rollo is Junor Counsel at the Toronto office on the Evans team. He joined Aviva Trial Lawyers in March of 2016. Prior to this he articled and then was a solicitor at the Toronto Transit Commission. His area of focus is litigation, with an emphasis on motor vehicle, slip and fall, property damage and product liability claims. Peter has appeared before the Workplace Safety and Insurance Appeals Tribunal, Ontario Court of Justice, Superior Court of Justice and Ontario Court of Appeal.
Notable Cases
Crawford v City Toronto (City), [2018] OJ No 1387
Konopka v Traders General Insurance Co., [2018] OJ No 2491
Mirsoltani v Canadian Memorian Chiropractic College, [2018] OJ No 5330
Personal Interests
Outside of work, Peter enjoys playing hockey and baseball. He is the goalie for the Aviva Ontario General Insurance hockey team.