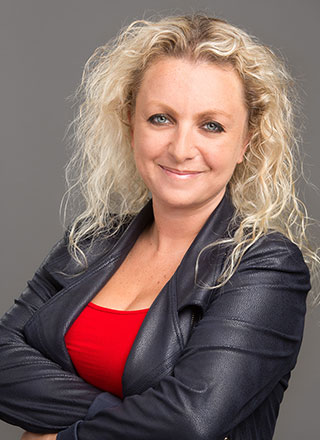 Michelle T. Friedman
Senior Practice Counsel
4800 – 100 King Street West
Toronto, Ontario, M5X 2A2
Clerk
Education
Honours Bachelor of Arts, York University magna cum laude (1997)
Bachelor of Laws, Osgoode Hall Law School (2000)
Professional Accreditations and Affiliations
Law Society of Upper Canada
Canadian Defence Lawyers
Toronto Lawyers Association
The Advocates Society
About Lawyer
Michelle T. Friedman is the Senior Practice Counsel for Accident Benefits at Aviva Trial Lawyers.  She has practiced in the industry for 20 years and counting.  
Aviva Trial Lawyers itself has 200 members nationally, 90 of whom are lawyers.
Prior to joining Aviva, Michelle was the Managing Lawyer for the in-house office of another large insurer.  Michelle's area of practice is exclusively in AB defence.  Michelle has appeared before the Divisional Court, the Superior Court of Justice, FSCO, LAT, Pension Appeals Board, Review Tribunal, Health Services Review and Appeal Board, WSIAT and the Social Benefits Tribunal.  
Michelle is a current Board Member with the Canadian Defence Lawyers and is the Chair of the AB subcommittee.  She is a current member of the LAT IBC Working Group and the In-House Counsel Committee for CDL.  Michelle is also pleased to have published papers and delivered conferences for CDL.