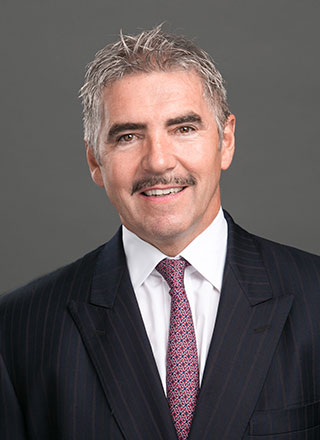 Kim McCartney
Senior Practice Counsel
4800 – 100 King Street West
Toronto, Ontario, M5X 2A2
Clerk
Education
Bachelor of Laws, University of Windsor (1982)
Honours Bachelor of Science, University of Toronto (with distinction, 1978)
Professional Accreditations and Affiliations
The Advocates' Society
Toronto Trial Lawyers Association
About Lawyer
Kim McCartney is a Senior Practice Counsel at the Toronto office, First Canadian Place.  He joined Aviva Trial Lawyers in the Spring of 2014. He first worked as a summer student at Lee, Fireman, Regan in 1981, where he returned for his articles.  He continued as an associate lawyer until 1994.  He left to work with Paul Lee & Associates from 1994 to 2001.  From 2001 until 2014 he worked as senior trial counsel with Withrow & Associates, the in-house law firm of State Farm Mutual Automobile Insurance Company. His area of practice is insurance defence litigation with a focus on personal injury, products liability, with a wide range of experience in other insurance matters.   Kim McCartney has tried over 30 jury cases and has appeared in the former District Court, Supreme Court of Ontario, Superior Court and Ontario Court of Appeal. 
Kim has taught at the Bar Admission Course and been a speaker at continuing legal education programs. He has continuously been certified as a Specialist in Civil Litigation since 1996. He is a longstanding member of the Shelby American Automobile Club.
Notable Cases
Landolfi v. Fargione, 2006 265 D.L.R. (4th) 426
Hayden v. Stevenson, 2009 CanLII 31990, 2010 ONSC 633
Valdez v. Clarke, 2010 ONSC 174
Personal Interests
A former motorcycle racer, Kim now spends his time racing vintage cars, fixing vintage cars and trying to keep up with his wife, Lisa and teenage daughter, Tiffany.