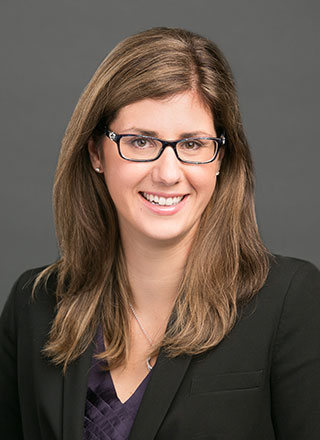 Kelly Dunn
Ontario Managing Counsel
1335 North Service Road East
Oakville, Ontario, L6H 1A7
Clerk
Education
Bachelor of Laws, University of Windsor, Faculty of Law (2009)
Bachelor of Arts, University of British Columbia (2004)
Professional Accreditations and Affiliations
Law Society of Ontario
The Advocates' Society
The Hamilton Law Association
About Lawyer
Kelly Dunn joined Aviva Trial Lawyers in July 2016 and is currently the Ontario Managing Counsel practicing out of ATL's Oakville office. Since her call to the bar in 2010, Kelly has worked exclusively in the area of insurance defence litigation, and has considerable experience in personal injury, commercial transport, disability, and CGL claims.
Kelly received her undergraduate degree from the University of British Columbia, and her law degree of the University of Windsor. She has experience with jury and non-jury trials as well as appellate work. Recently, Kelly successfully argued a threshold motion after a 3 week jury trial (Seguin v. Hager), and successfully opposed the setting aside of a Registrar's Dismissal Order (Grzyb v. Urzula).
She provides support to Aviva's claims team, has conducted in-house seminars, and has spoken at the Canadian Defence Lawyer's seminar for young lawyers.
Personal Interests
Kelly enjoys all things active, especially soccer. She spends her weekends exploring Ontario's hiking trails with her husband and young son.