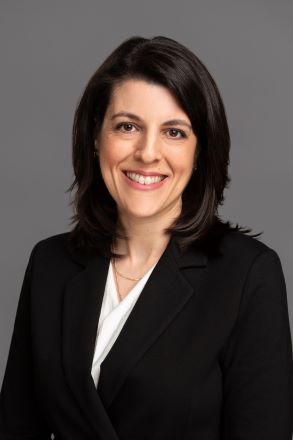 Freda Vanopoulos
Senior Counsel
1335 North Service Road East
Oakville, Ontario, L6H 1A7
Clerk
Education
Bachelor of Laws, University of Windsor (2009)
Bachelor of Arts, Honours, McMaster University (2006)
Professional Accreditations and Affiliations
Law Society of Ontario
The Hamilton Law Association
About Lawyer
Freda Vanopoulos is Senior Counsel at the Oakville office having joined Aviva Trial Lawyers in March 2021. Prior to this she practiced Plaintiff personal injury litigation at a top personal injury firm in Hamilton. This experience has provided her with the knowledge and skills to be able to successfully defend insurers.  Freda's area of practice is insurance defence with a focus in motor vehicle accident claims and occupier's liability claims.  Freda received her undergraduate degree from McMaster University in 2006. She went on to obtain her LL.B from the University of Windsor in 2009 and was called to the bar in 2010.  Freda has experience appearing before superior and divisional courts and conducting numerous trials, including sentencing and appeals during her career as a Provincial Offences Prosecutor for Norfolk County. Currently, Freda is a mentor and articling principal.
Notable Cases
Petrusich v. Nusca [2014] O.J. No. 5402
Merante v. Rooney [2013] O.J. No. 4096
McDonnell v. Levie [2011] ONSC 7151
N.K. v. Minister of Employment and Social Development, 2018 SST 1038
Personal Interests
Freda regularly writes for the Hamilton Law Association Journal and has organized and spoken at numerous roundtables and seminars for the Hamilton Law Association.
She dedicates her free time to building collaborative relationships as demonstrated by her participation in multiple boards and volunteer activities with the Hamilton Chamber of Commerce and as a Board Member for the Umbrella Family and Child Centres of Hamilton.