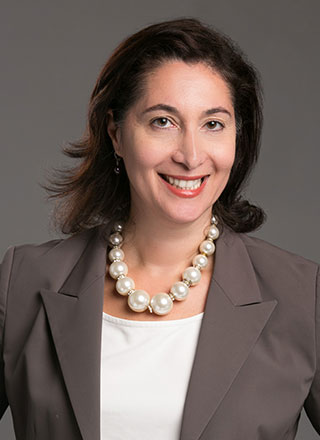 Dennise Mack
Senior Practice Counsel
110 - 237 Brownlow Avenue.
Dartmouth, Nova Scotia, B3B 2C7
Clerk
Bar Admissions
Nova Scotia 1997
New Brunswick 2012
British Columbia 1995 (not currently a member)
Education
Bachelor of Arts (Joint Honours) McGill University 1991
Bachelor of Law University of British Columbia 1994
Professional Accreditations and Affiliations
Canadian Bar Association
Nova Scotia Barristers Society
New Brunswick Law Society
Legal representative Capital District Health Authority Research Ethics Board
Lawyers Insurance Association of Nova Scotia Claims Review Committee member
Canadian Defence Lawyers
About Lawyer
Dionysia (Dennise) Mack is a Senior Practice Counsel at the Dartmouth office.  She joined Aviva Trial Lawyers in 2003.  Prior to this, she spent several years working at Stewart McKelvey in Halifax, and Harper Grey Easton in Vancouver.   She also spent a year clerking at the British Columbia Court of Appeal.  Her areas of practice include all aspects of insurance litigation, including coverage opinions, automobile liability, accident benefits, occupiers' liability, professional liability, personal property losses, commercial property, and commercial liability.  Dennise has appeared before all levels of court in Nova Scotia, including a number of appeals.  
Dennise taught Civil Trial Practice at Dalhousie University Law School from 1998 to 2001.  Dennise has been actively involved as a legal representative with the Capital District Health Authority Research Ethics Board, and is a member of the Claims Review Committee for the Lawyer's Insurance Association of Nova Scotia. 
Notable Cases
MacCallum v. Gamache, [2014] NSJ No. 208
Langille v. Bernier, [2010] NSJ No. 577
Kerr v. Kerr, [2009] NSJ No. 63
Browning v. Halifax Condominium Corp No. 6, [2007] NSJ No. 380
Simpson Estate v. Cox, [2006] NSJ No. 133, affirmed [2006] NSJ No. 449
Marche v. Halifax Insurance Co., [2005] SCJ No. 7
Marche v. Halifax Insurance Co., [2003] NSJ No 121
Marche v. Halifax Insurance Co., [2002] NSJ No. 157
Personal Interests
Dennise is fluent in English, French and Greek. She enjoys being active in her community and spending time with her husband and three daughters. In her spare time, she plays second violin with the Adult Orchestra at the Maritime Conservatory.