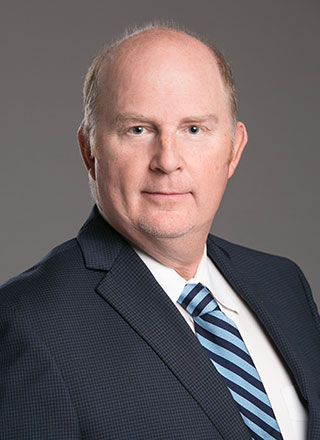 Bill Evans
Senior Practice Counsel
4800 – 100 King Street West
Toronto, Ontario, M5X 2A2
Clerk
Education
Bachelor of Laws, Osgoode Hall Law School, York University (1990)
Professional Accreditations and Affiliations
Law Society of Upper Canada
Toronto Lawyers Association
The Advocates' Society
Ontario Bar Association
About Lawyer
Bill Evans is a Senior Counsel and Practice Group leader at the First Canadian Place office.  He joined Aviva Trial Lawyers in 1999.
Prior to this he worked at another major insurance company (RSA).  His area of practice is complex tort litigation with a focus in personal injury.  Bill has conducted 10 judge-alone and jury trials in the Ontario Superior Court as well as appeared in the Ontario Court of Appeal and the Financial Services Commission of Ontario (FSCO).  Bill has been a speaker for the Ontario Bar Association and written articles for the Law Times.
Personal Interests
Bill plays guitar and sings in an all-lawyer rock band, The Redactions.