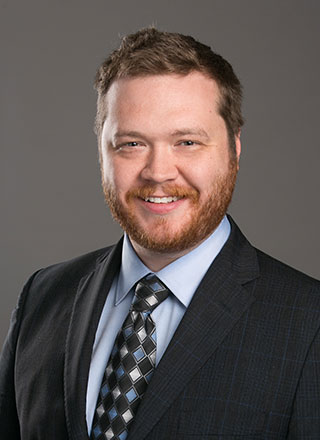 4800 – 100 King Street West
Toronto, Ontario, M5X 2A2
Clerk
Education
Juris Doctor, University of Western Ontario Faculty of Law (2012)
Bachelor of Business Administration, University of Guelph-Humber (2008)
Professional Accreditations and Affiliations
About Lawyer
Andy Smith is a lawyer at the Toronto office. He joined Aviva Trial Lawyers in 2016. Prior to working at Aviva Trial Lawyers he worked at Laxton Glass LLP. His area of practice is Accident Benefits, including large loss and CAT matters, with a focus in Priority/ Loss Transfer. Andy has conducted arbitrations before FSCO, the LAT, and WSIAT as well private arbitrations and appeals on priority and loss transfer matters.
Notable Cases
Dominion v. Optimum, 2016 ONSC 985
RBC Insurance Company v. ACE Insurance Company, Arbitrator Novick, April 12, 2018
MVAC v. Axa and Elite, 2017 ONSC 3414
C.A. v. Aviva General Insurance, 17-006243/AABS
Z.A. v. Aviva Insurance Canada, 16-01928/AABS
The Applicant v. RBC Insurance, 17-005761/AABS
Personal Interests
When Andy is not in the office, he enjoys spending his time outdoors exploring nature, or inside playing board games with his family and friends. When not surrounded by people, Andy enjoys either reading a good book or watching the Blue Jays. However, more than anything else, the most important thing in Andy's life is his lovely wife Caroline and daughter Sophie.