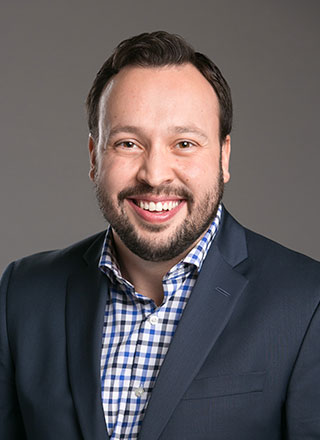 Steve Scruton
Senior Counsel
207 - 354 Water Street
St. John's, Newfoundland and Labrador, A1C 1C4
Clerk
Bar Admissions
Newfoundland and Labrador, 2008
Education
Bachelor of Laws, University of New Brunswick Faculty of Law (2007)
Bachelor of Arts, Memorial University of Newfoundland (2004)
Professional Accreditations and Affiliations
Canadian Defence Lawyers
Canadian Bar Association
Canadian Corporate Counsel Association
About Lawyer
Steve Scruton is Senior Litigation Counsel in the St. John's office. He joined Aviva Trial Lawyers in December 2014, opening up the firm's first legal office in Newfoundland and Labrador. Prior to joining Aviva, Steve worked at a large regional law firm, where his practice areas included insurance, civil litigation, mining, aboriginal law, and maritime law. Currently, his primary area of practice is insurance defence litigation, with a focus on defending bodily injury claims, along with property-related claims. 
Steve has also been actively involved with the Canadian Bar Association, having previously served as President of the Newfoundland and Labrador Branch and on the National Board of Directors, amongst various other positions, including Chair of the Provincial Insurance Law Section. 
While attending law school at the University of New Brunswick (UNB), Steve received a number of scholarships and prizes, including the Patrick Ryan Prize in Trial Practice and the NB Trial Lawyers' Association Prize in Trial Practice.  During his time at UNB, he was also a member of both the Gale Cup Moot team in 2005/2006, and the Sopinka/McKelvey Cup Trial Advocacy team in 2006/2007. In 2012, he also went on to complete the Intensive Trial Advocacy Program offered by the Université de Moncton, Faculté de Droit.  He has also spoken at a variety of conferences and client training seminars, and written several articles in the areas of insurance and civil litigation.
Personal Interests
Steve was born and raised in St. John's, Newfoundland and Labrador.  While he enjoyed his time at law school outside of the province, he was happy to return home to practice law after graduation.  Having had his first child in early 2016, Steve's free time is mostly spent with his wife, daughter and goldendoodle.  He has had the opportunity to do a lot of international travel, and has a particular fondness for Southeast Asia.