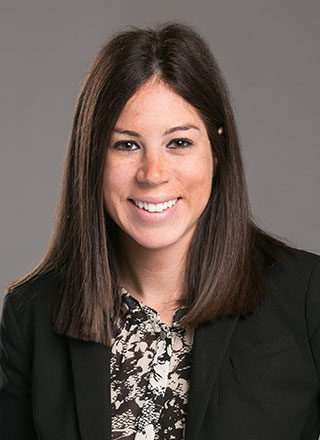 4800 – 100 King Street West
Toronto, Ontario, M5X 2A2
Clerk
Education
Honors Specialization in Health Sciences from Western University (2011)
Juris Doctor from Queen's University (2014)
Professional Accreditations and Affiliations
About Lawyer
Michelle Farb is a lawyer at the Toronto office.  Michelle was called to the Ontario Bar in 2015 after articling with a mid-sized full-service Toronto law firm. Michelle began her practice when she joined Aviva Trial Lawyers in October 2015. Since that time, Michelle has appeared at various levels of court such as the Superior Court of Justice and Small Claims Court. She has assisted with two trials at the Superior Court of Justice and has conducted various trials at Small Claims Court. Michelle maintains a broad practice including bodily injury, property damage and subrogated files. Prior to joining Aviva, Michelle worked at a mid-size full service firm where she gained experience in insurance, family and commercial matters. Michelle is a member of Young Women in Law.
Notable Cases
Taylor v. Durkee, [2017] O.J. No. 6435- successfully argued allowing surveillance evidence to be admitted for substantive purposes during the course of a trial.
1203-03051 (Re), 2012 ONSBT 773- successfully appealed the Social Benefits Tribunal's decision to refuse ODSP benefits.
Personal Interests
In her spare time, Michelle enjoys cooking and attending Toronto's best street and food festivals.